COSTA RICA INVESTMENT FOR DEVELOPERS OR SMART BUYERS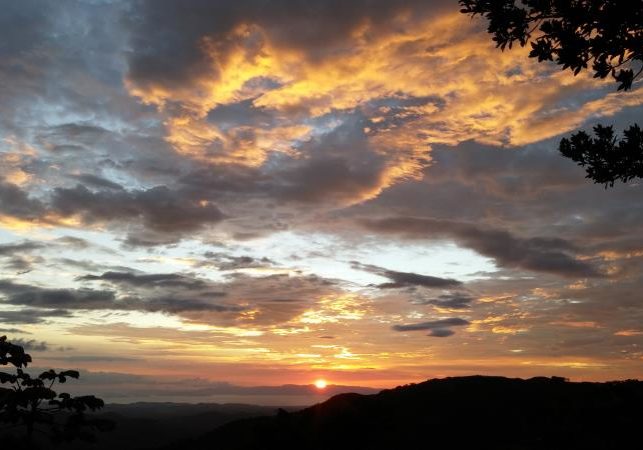 Buy the House With 1, 2 or 3 other lots for a bargain basement price!
DEVELOPERS:


Why buy just one property when for very little more money you can buy an opportunity!
Do you want a ready made property to develop and sell for a big profit?
This property has already been subdivided and each lot is fully titled and registered in the National Registry!

Each lot has a gorgeous ocean view!

There is already water and electricity at the property so all you have to do is run the pipes and electric cables!
Each lot is already landscaped with beautiful bushes, trees and flowers!
Each lot has fruit trees - some already giving fruit! Avocado, Lemon, Orange, and others such as Mango, Papaya, Manzana de agua, etc.!
Driveway access is already in place for lots 1, 2 and 3. A driveway to Lot 4 still has to be created but it's a simple and low cost job to do!
Each lot has its own "personality"!
Every lot has privacy from the others! Neighbors' houses will not be "in your face".
All lots have plenty of shade trees and birds of many varieties!
Every lot is visited by toucans, hummingbirds and other wildlife!
And again: EVERY LOT HAS GORGEOUS VIEWS OF THE OCEAN!
SEE THE PRICING TABLE BELOW!
INDIVIDUALS WHO WANT A PROPERTY THAT WILL GIVE A RETURN ON THEIR COSTA RICA INVESTMENT IN THE NEAR FUTURE -


EVEN WITHOUT FURTHER DEVELOPMENT!
Buying and holding on to these Costa Rica properties for even just 2-3 more years will probably lead to huge increases in value and profit!
Here are various possibilities you would have:
Buy your house, enjoy the whole property and begin to sell one property at a time. Little by little you will have a $50,000., $70,000 or $145,000 sale! If you're not in a hurry to sell, the longer you wait, the more the lots will be worth! Your Costa Rica investment will be worth more and more as time goes on and more Americans are looking for a more relaxed retirement here in Costa Rica.

Right now there is 1 mile of unpaved road between here and San Ramon... which makes this property less valuable than those in Magallanes just up the road a few miles.

But when that 1 mile is paved, the value of this entire property could easily double! (Based on prices of properties just 3 miles away where the road is paved!)
Let's say you buy all 4 properties including the house, for the low price of $250k - that's a 1BR home PLUS 3 other big private lots that are individually titled and ready to sell!
You live in the house yourself and in 1-3 years you might easily sell the other 3 lots for $100,000 each! That's a profit of $50k over what you paid for the house and 3 lots,so now your house is free and clear and you have over 1/4 million dollars U.S in the bank!

Or maybe you sell one lot soon to get some money in the bank, and then wait to sell the other 2! ...Meanwhile continuing to improve the properties with landscaping and features, as I have done... so that when the demand increases you'll be ready to sell for a huge profit!
I've already done the major part of the work, so you can continue as much or as little as you choose, and as slowly or quickly as you choose.
OR: You can choose to do nothing except keep the lots clean... and without lifting a finger, the lots will go up in value anyway!
Also, a big problem is already solved for you. You might not have thought of this before but I can honestly say this is a very important advantage in buying THESE properties:

I have a caretaker who lives less than 1/2 mile away who is:
100% reliable (rare in Costa Rica!)

100% responsible (also rare)

a jack of all trades - he can do electricity, plumbing, carpentry, satellite tv, computers and internet, gardening, construction, back-hoe supervision, you-name-it!

Honest! He has had the key to my home and property for years!

One of the nicest people I've ever known, he's actually become a good friend over the years as well as an excellent caretaker/gardener/handyman/supervisor.

Anything you need that he can't do himself, he'll help you find someone honest and reliable to do it!
I cannot tell you just how valuable this is. If you want someone to look after the lots and be pro-active in helping you take care of them... this is the guy who can do it!
So whether you buy 2, 3 or 4 lots, you can bet you are making a wise investment for the future that will pay off in huge dividends in the near future... or as far into the future as you care to wait.
SEE THE INCREDIBLE PRICES BELOW!
BUY THE HOUSE PLUS LOTS 1, 2 and 4 for a very special price of $250,000 U.S.!
That's a $79,000 Savings off the regular prices.
So you would be owning a total of 6.81 acres including the 1BR house for a total of only $250,000 U.S. which you could more than recoup by selling 3 lots later! Which is like getting the house for free!
WE ARE ASKING $129,000 FOR THE HOUSE ON LOT 3, PLUS $55,000 FOR LOT 1 AND $70,000 FOR LOT 2 AND $75,000 FOR LOT 4. THAT'S A TOTAL OF $329,000 ASKING PRICE FOR ALL 4. SO THIS SPECIAL PRICE OF $250,000 FOR ALL FOR LOTS PLUS THE HOUSE, GIVES YOU A DISCOUNT OF $79,000!
PLUS IF YOU HAVE GOOD CREDIT WE WILL GIVE YOU TERMS ON THE COST OF THE EXTRA LAND!
EACH LOT INCLUDES ITS OWN TITLE SO IN FACT YOU COULD RE-SELL THE LOTS LATER VERY EASILY FOR A PROFIT, OR KEEP IT FOR YOURSELF TO ENJOY MORE PRIVACY AND SPACE!

KEEP IT AS LONG AS YOU WANT AND WHEN THE PRICE GOES UP A LOT WHICH IT INEVITABLY WILL, SELL  A LOT OR TWO AT A HUGE PROFIT!
THIS IS A GREAT INVESTMENT OPPORTUNITY AND IF YOU HAVE GOOD CREDIT YOU CAN GET IN WITH A REASONABLE MONTHLY PAYMENT!
MAGALLANES ROAD IS ONE OF THE MOST UP AND COMING AREAS IN COSTA RICA RIGHT NOW! LOTS THE SAME SIZE AS OURS ONLY 3 MILES UP THE ROAD -WITH THE SAME VIEW AND LESS PRIVACY AND QUIET!  - ARE LISTED AT MORE THAN TWICE OUR PRICE! DRIVE AN EXTRA 12 MINUTES AND SAVE A BUNDLE!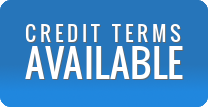 Please follow and like us: