Photo Gallery of Lot 4 and 5 At Rancho Silencio San Ramon Costa Rica Properties
This is a gallery of
Lot 4

at Rancho Silencio near San Ramon in Costa Rica.
See below or the MENU at top for the links to the photo galleries of the other lots and the other galleries such as the Sunset Gallery.
---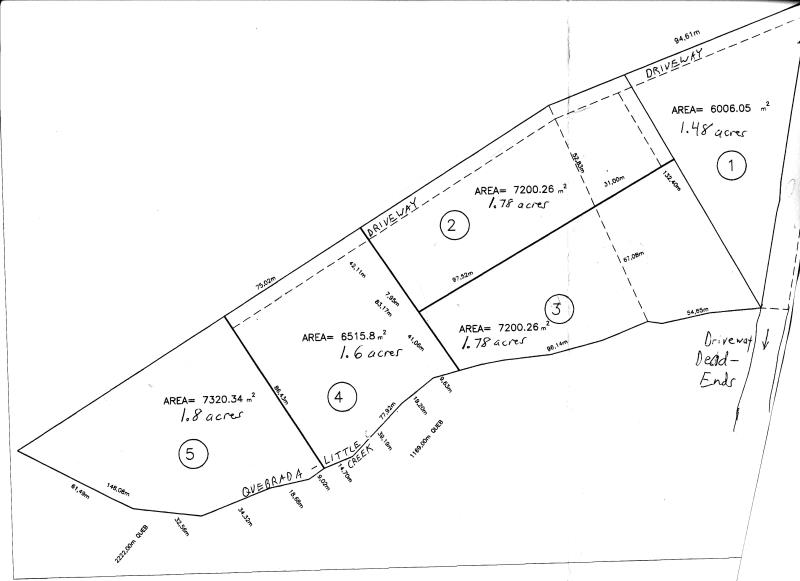 Map of lots for sale at Rancho Silencio, San Ramon Costa Rica
---
Lots 4&5 are sold as a pair because it is for the true nature lover who wants to have a true forest below them as a "green zone" or protected area.
A cabin or two could be built down there as well - there are buildable areas  - but it would ruin the natural environment  and beauty of the area in our opinion.

Lot 4 +5 is an incredible Costa Rica property, with hundreds of trees, very park like, even rare trees like the "targua'" which heals wounds and cuts with its sap.
It even has a huge old higueron or banyan tree which is a fantastic place to sit or lay in a hammock!
It has the same great view of the Gulf of Nicoya and it's islands as the other lots and has even more privacy because it makes up the entire lower part of the property. Nearly 3 and 1/2 acres of nature, it's a bird lover's paradise - with a view!
You can lay under the banyan (or "fig") tree and watch the birds come and go in the nearby smaller trees. One day I saw birds of every color within about a 30 minute period - yellow, red, blue, purple, green... ! (I'm not technically a bird watcher so I can't tell you the names but I love seeing so many!)
There is also a small creek that runs along side of it and below it, which is dry in  the dry season but you can hear it and see it running in the rainy season. Just 30 yards or so away along the creek is another huge old banyan or "fig" tree that is amazing. I have included some pictures of it in the gallery! Its root system is incredible and it's super tall! A sight to behold, it has to be very very old.

To me, Lots 4 + 5 are the "shining jewel" of Rancho Silencio and if no one else snatches it up, we will build on it ourselves! It has privacy, many trees for birds and shade, and there's almost always a light breeze blowing to cool you off.
There is plenty of flat area for a pool or gazebo or garden!

And we already have an avocado, lemon, cas and mango tree planted, plus several guayaba trees, and later this year (in the green or planting season) we're planting lemon, orange, banana and others there. There is an irrigation system in place if you wish to plant more fruit trees!

Lot 4+5 is an incredible property, and it can be yours for $135,000. U.S.
CLICK ON PHOTOS TO ENLARGE THEM
Ready to find out more?
Drop us a line today with any questions you may have or set up a phone call!