NOTE: THIS PROPERTY IS NO LONGER AVAILABLE. ALL LOTS WERE SOLD!
Hi, my name is Mike. I am the Sales Director for Rancho Silencio and we are looking for people like you, who want to have their own little piece of Paradise at an affordable price!
When you deal with me you can rest assured that you are getting a deal that is completely on the up and up and that everything will be spelled out in writing by attorneys who are vastly experienced with Costa Rica property sales.
You'll be dealing with people who do things only the right way, all the i's will be dotted and all the t's will be crossed, and that's important no matter where you buy, but especially in Costa Rica.
I look forward to showing you our properties and when you see them in person you will understand why we say this is the most beautiful property in the San Ramon area!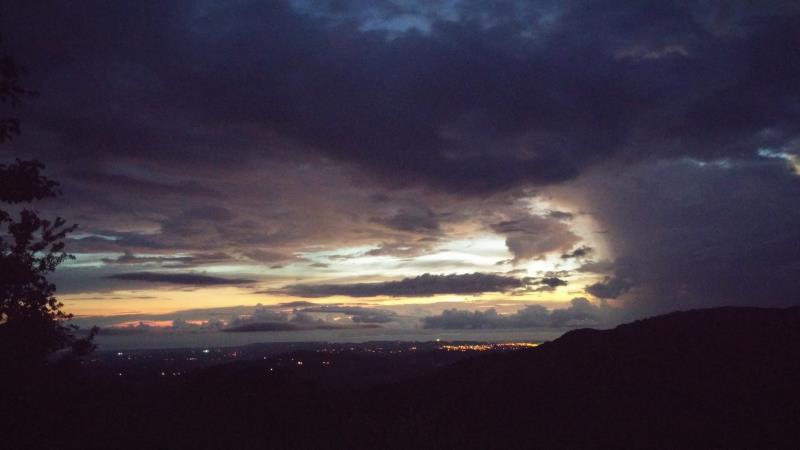 THIS PROPERTY HAS BEEN SOLD IN ITS ENTIRETY!
Though it rains a lot almost everywhere in Costa Rica, this is an area of relatively modest rainfall.
San Ramon is a town that has everything, including a good hospital, plenty of doctors, banks, stores, cinemas and so on. San Ramon has everything you need.
So, this property in the Central Valley of Costa Rica - only 20 minutes from San Ramon and only 10-15 minutes from a U.S. style mall - fits the bill in that respect, as well. Also it is only 45 minutes from the San Jose international airport and just a little further to many large U.S. style "super stores".
It is only about an hour and fifteen minutes to some fantastic beaches on the Pacific Coast and is only an hour and a half from Arenal Volcano - one of Costa Rica's most popular tourist destinations complete with waterfalls and hot springs, and 40 minutes to one of the most beautiful cloud forests in the world.
The Tico Times newspaper said this about San Ramon: "Really, it's not so hard to imagine the hills of San Ramon as the Tuscany or Provence of Central America" (April 11, 2005) Yes, it's that beautiful!
I look forward to meeting you and showing you the privacy and quiet at Rancho Silencio where you can enjoy the natural sounds and tranquility and escape the hustle and bustle of city life!
DO NOT HESITATE TO CONTACT ME! I LOVE ANSWERING QUESTIONS ABOUT OUR PROPERTY!

If you'd like me to call you just send a short note below, with your area code and number, and tell me what time zone or state you are in and what time is best for me to call you!
Or ask me for my phone number and I will send my number or my skype name so you can contact me or vice-versa.
Thanks!

Do not worry, I hate spam and would never use your address for any spam purpose nor will I write you except when you ask me for a reply.