Costa Rica has a slower lifestyle, especially up here in the mountains.
People are friendlier, life is less hectic.
The days start when the sun comes up and evenings begin when the sun goes down. It's about the sun, not about a clock, or a job or a schedule.
Daylight savings... we don't do that stuff. Time is time. There's plenty...
... Relax.
GOOD MORNING!
Have a cup of locally grown coffee on the porch when you feel like waking up, listen to the birds, watch the cloud formations out over the ocean, and just look at all the trees on the mountain over there in the distance...If you look close you'll  see a group of white cows grazing against the green, green grass of home...
Take a walk around the property and see what the world has brought you on this new day!
You hear a toucan croaking in the fig tree... you spy him and watch him for a bit before he flies away. The way he flies is magnificent! (I never get over the thrill of seeing a toucan even though I see them almost every day!)
You hear some white faced monkeys in a tree over across the way. Take a walk over there and watch them jump from limb go limb like the best acrobats!
What's more fun than a tree full of monkeys?
An iguana is eating in the driveway. Maybe he'll run or maybe he'll sit and look you over as long as you don't come too close. Grab your phone and try to get a nice photo for Instagram or Facebook.
A big blue morpho butterfly flies by and you watch it flit from flower to flower looking for some nourishment. They say it's good luck to see one! If it's true, you'll have plenty of luck here because there are lots of them during most of the year!
Okay back to the porch. Put up the hammock. Have a 2nd cup of coffee, listen to some music, read a book or just stare out towards the ocean.
The dishes can wait. The world can wait.
Relax...
Read. Talk.
Enjoy the fresh air and beautiful ocean view!
Before lunch you take a walk over to the orchard, grab a few lemons for some lemonade or iced tea. Maybe eat a few berries from the thorn-less berry bush on the way back.
For lunch, grab some fresh locally grown avocados and some of your own lettuce and bell peppers and make a sandwich with the best cream cheese in the world! A side of the traditional "gallo pinto" with natilla and a glass of that fresh lemonade from your own lemons, with locally grown honey! Yum.
Life is good!
Walk off your lunch and enjoy the fresh air and watch for interesting birds along the way... then back to the hammock for another chapter of that book... or check out your social media, or what the heck? Maybe just a short  siesta!... (zzz...)
If this isn't nice, what is?
The best place to live, period.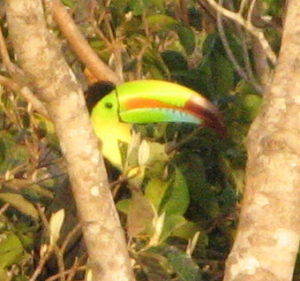 San Ramon, Costa Rica may well be the best place in the world to live! Nice people, nice weather, great views... everything you need in town. You can be in town in 20 minutes... but why?
Personally I prefer to stay out here with the monkeys, toucans and hummingbirds... but sure, when I need something it's a nice little drive into town. Call a friend and meet for a cup of coffee... Pick up some of that great carrot cake at the cafe'! Maybe grab a pizza for tonight!
San Ramon has your banks, your restaurants, your hardware, your clothing stores, your pharmacies, doctors, hospital...everything you need when you need something...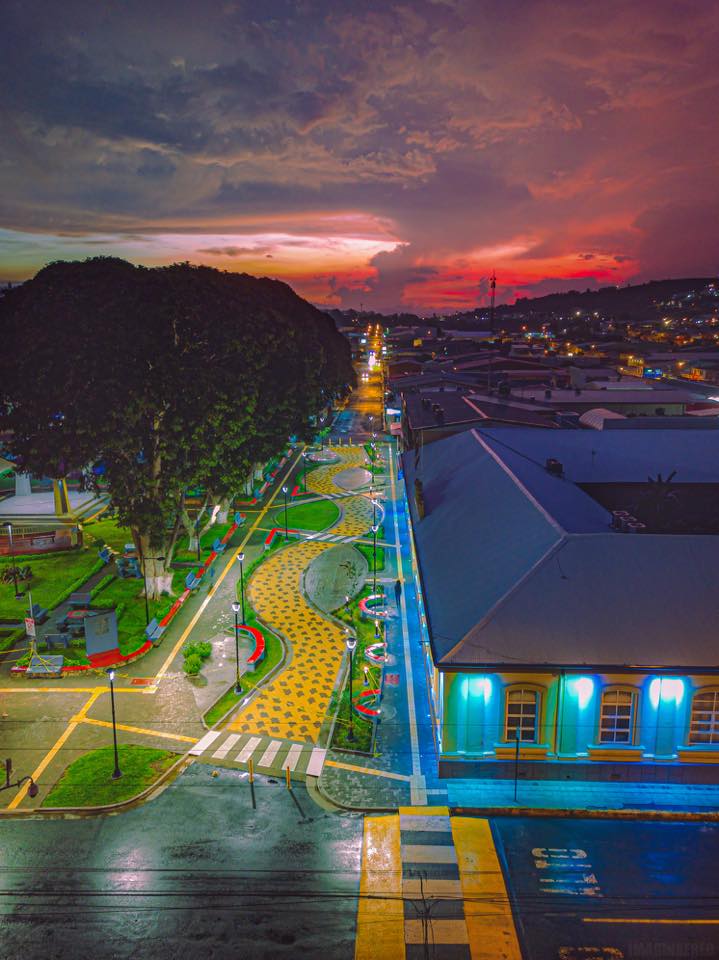 Then come back home and mellow out with the songbirds providing a little background sound to the ... peace and quiet! Forget the hustle and bustle of town. Just BE... Enjoy.
Oh, and don't forget the parrots will be passing through just before dusk. They always have plenty to say, apparently remarking on the sunset tonight and "man! that fig tree fruit is sure good!"
Then there's the laughing hawk in the distance: "Ha haaaa! Ha haaaa!"
Wow, it's shaping up to be a great sunset tonight!
Think I'll grab a glass of wine and sit on the porch and watch it develop!
Life is good! What could be better than a gorgeous Costa RIca sunset out over the ocean and a glass of red wine?!
Relax.... Enjoy!
One bedroom house for sale. Easier to add on another bedroom or two than to build from scratch! You could be done in 2 months!